2022 Featured MSHS Racer John Roscoe
The newest Modern Street Hemi Shootout featured racer is John Roscoe, who has been racing his 2010 Jeep Grand Cherokee SRT in the series for the past three years. During that time, he has won back-to-back titles in the 10.50 index class, but he plans to move to the 10.00 index class for the 2023 season.
Roscoe runs a variety of other events, most recently taking his SRT Jeep to Orlando for the Street Nationals. While there, he was competing in the 10.0 class and running right on his number, but he struggled a bit with the tree and lost after a few rounds. However, he found that the setup he ran at that event put him right on the 10.0 for the MSHS next season.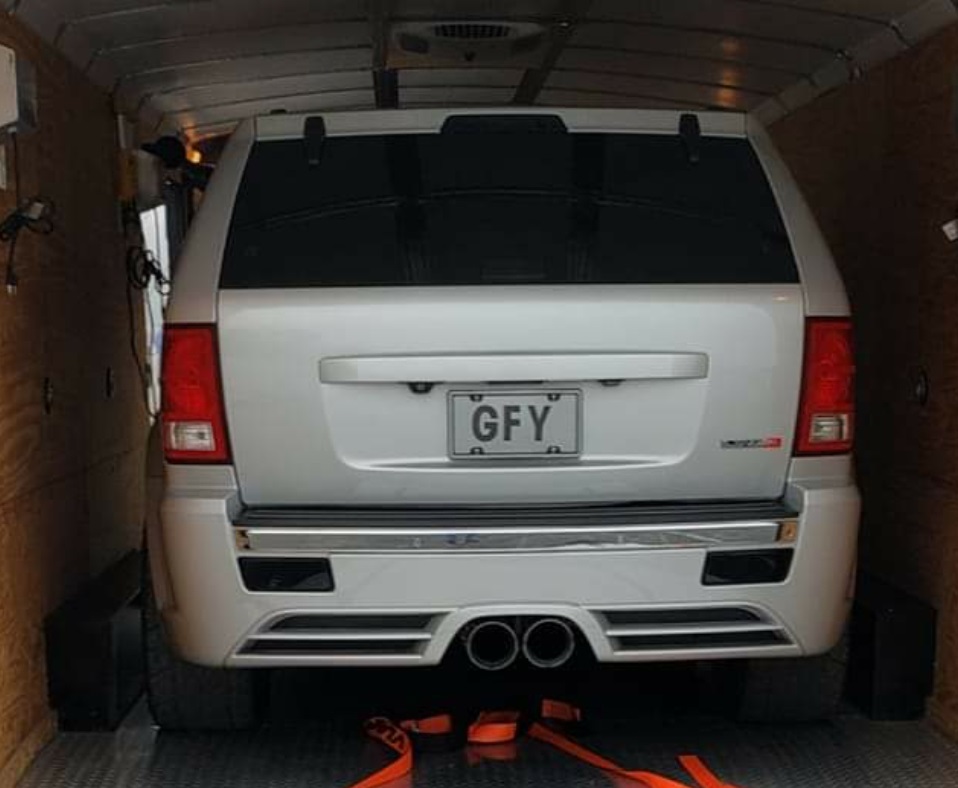 John Roscoe's 2010 Jeep Grand Cherokee SRT is powered by a 426-cubic inch Hemi and is fitted with a Vortech ISY V7 supercharger with a 50mm cog drive. The engine was built by TEC of Pompano, Florida and tuned by Jersey Boy, with the power being sent to the wheels by means of a Russel Drake HD trans build and a 9-inch Wavetrack rear differential.
His best time with that setup was a 10.2, but that was with a 34-tooth pulley that yielded 14 pounds of boost. For the 10.0 class, he will switch to a 32-tooth pulley that increases the boost to 16.5 pounds, which helped Roscoe get his first 9-second pass in this SRT Jeep. That 10.0 index focus will allow him to run more events with the same setup that he uses for the MSHS 10.0 class. He also has a 28-tooth pulley that creates 22 pounds of boost, which Roscoe believes would put him into the mid-9s, should the need arise.
In addition to the silver 2010 Jeep Grand Cherokee SRT that John Roscoe has driven to two 10.50 titles, he currently has a black 2010 SRT Jeep at Stage 6, where it is being fitted for a 76mm turbo kit. He is having that Grand Cherokee built because he "has to have fun around town, too".