Phone
(864) 913-1999
Address
194 Old Roebuck Rd Moore, SC 20369

Quick Time Performance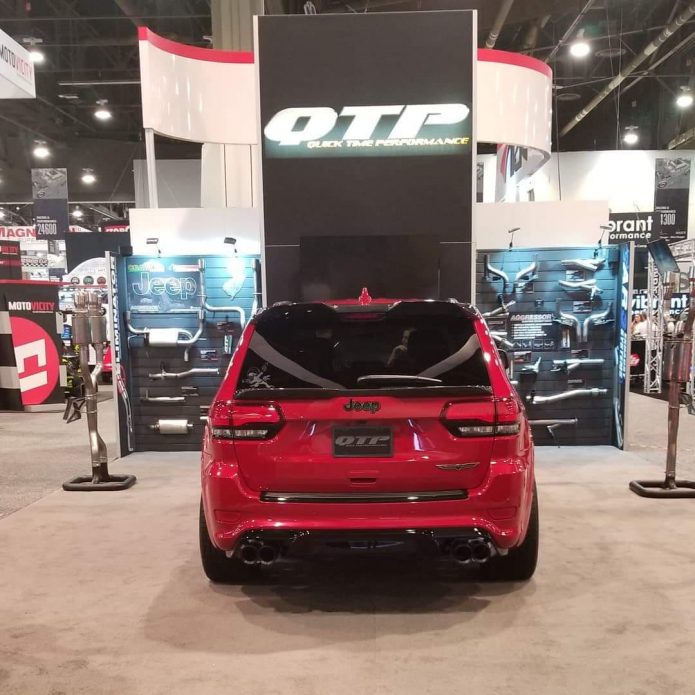 How does the Electric Cutout benefit my vehicle?
The QTEC is designed to relieve back pressure from your engine by diverting exhaust gas before reaching your muffler system. Allowing for more power and better sound. The QTEC is 100% adjustable using the control switch so you can have as much (or as little) sound as you like.
What sizes are available?
QTECs are available to fit most cars or trucks. With sizes ranging from 2.25″ through 4″ on our standard size cutouts. If your car is lowered or is tight on space, we offer our Low profile system which allows for increased versatility on install.
Where is the best place to install my QTEC?
The QTEC is effective anywhere between the catalytic converter and the muffler. As a standard rule, we recommend placing the cutout at least 14″ behind a header collector. If you have a newer vehicle and it uses a resonator, this will 'muffle' the cutout so placing the cutout before the resonator will help deliver maximum sound. Ground clearance should always be considered and you should plan to leave space between the bottom of the vehicle and the QTEC mounting location to allow for space for your exhaust system to flex under heavy acceleration.
Are Electric Cutouts Street Legal?
The QTEC is designed for racing/off-street applications. With the electric cutout in the closed position, your vehicle will function just like stock however your local laws may vary and you are encourage to do your research with local motor vehicle laws before making any purchase that modifies your vehicle.
Does the Electric Cutout require maintenance?
The QTEC is designed for years of trouble free operation. Just like any other component on your car, you cannot install them and forget about them. Exhaust systems will generate soot/carbon and over a period of time that can clog the sealing surfaces of any cutout. We recommend, monthly spraying the cutout surfaces with a good penetrating oil such as "Liquid Wrench". WD40 is a great product for a squeeking door but it is not recommended in this application as the water content tends to cause evaporation. If you drive your vehicle in harsh climates or the valve is exposed to winter road conditions, we recommend removing the Electric valve and using the supplied cap, close the system off until more favorable conditions are realized.
Can I get replacement parts?
Absolutely. We realize accidents happen and sometimes that day at the track didn't go as planned. We offer a full compliment of replacement parts for our cutouts. You can find replacement parts [here]