2022 Featured MSHS Racer Joe Tan
Today's Modern Street Hemi Shootout racer is Joseph Tan, who has been involved with the series in his 2018 Dodge Challenger 392 Scat Pack HEMI Shaker since the 2019 season. Since then, he has finished second in the 12.50 index class championship run twice, with a class win at Rockingham in 2021, a class runner-up finish at Orlando in 2022 and a trip to the semis at Kansas in 2022. In addition to his success on the MSHS circuit, Tan has participated in the Monster Mopar Weekend/HEMIFest, Holley MoParty and Diablosport Horsepower Wars, where he won the 12.50 index class. It should be noted that Tan bought hisChallenger on October 15, 2018, and had it on the track on November 4 of that same year with just 1,600miles on the odometer.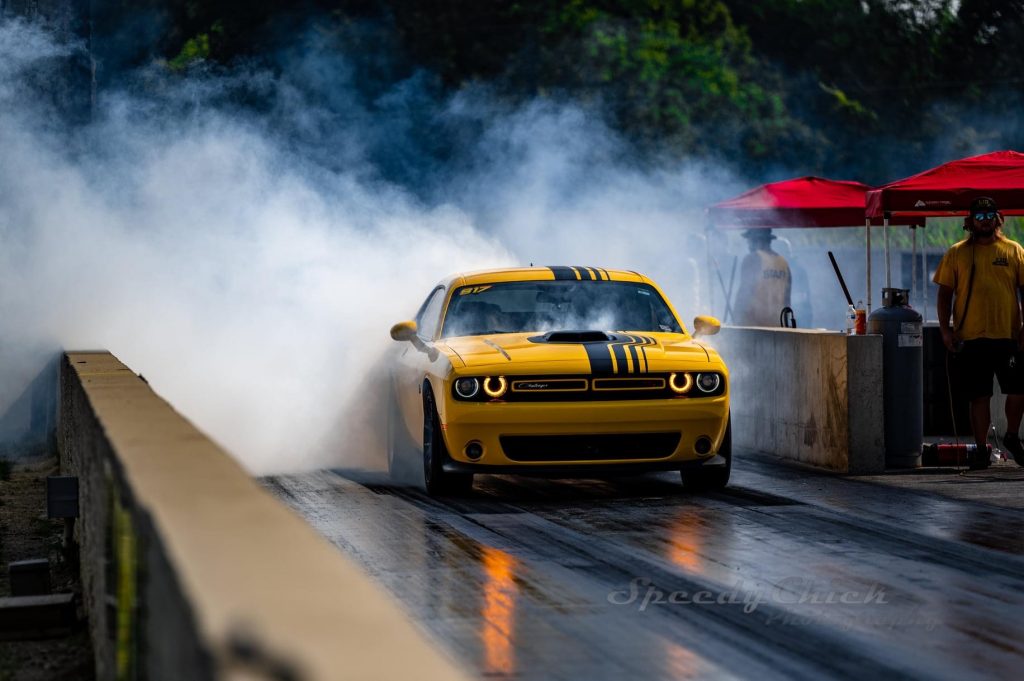 I started off racing in 2019 in the series on street tires just having fun, not too concerned with how I performed racing in the series at a couple events, spun so many times off the line. For the 2020 season, picked up some drag radials and had a better year being able to hook/launch without worries and added in a 2-step towards the end of the year to get a better reaction time off the line. Going into 2021, I wanted to get more involved, attend more events, and be more competitive and had a much better season but ended up second behind Al Scanlon in the 12.50 index. 2022 really tried to buckle down but fell short to Matt Green of SRT Addicts for the season in 12.50 index.
Tan's Shaker Challenger is powered by the stock 392-cubic inch Hemi, but he is running a "canned" 93-octane Diablosport tune for some extra power. Other upgrades include a Driveshaft Shop 1000hp aluminum driveshaft, a driveshaft loop, an AWE Tuning Track exhaust system and both front and rear Per4mance Development differential braces.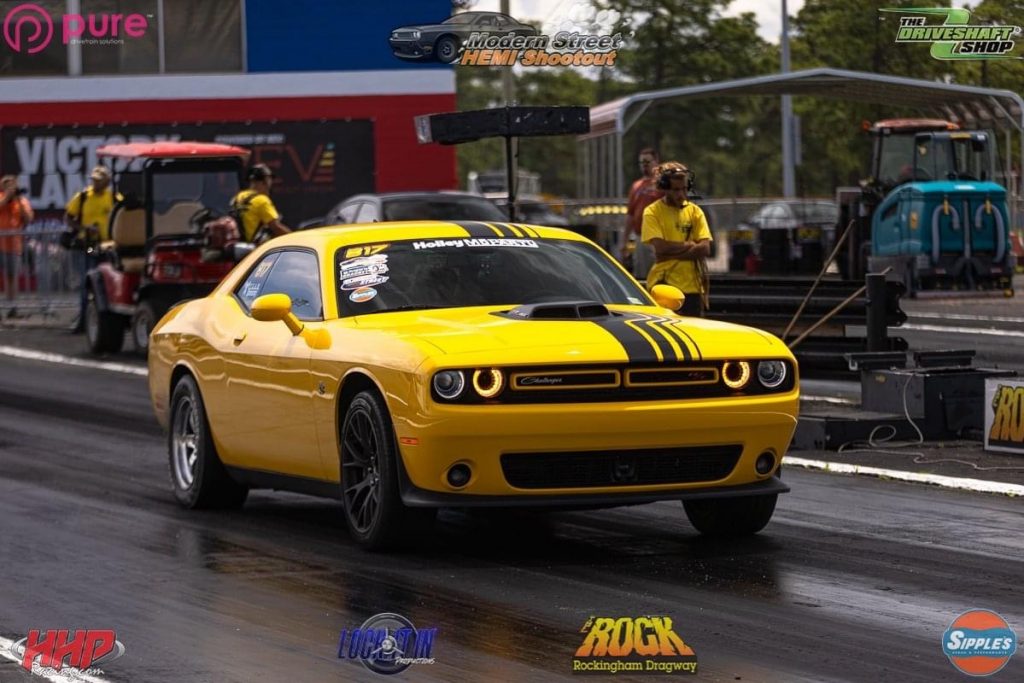 Joseph Tan's best pass with his 2018 Dodge Challenger 392 Scat Pack HEMI Shaker in its current form is an 11.853 at 115.12 miles per hour. The video below shows him making a pass at the 2022 HEMI'nsanity against Matt Green.
During the upcoming off-season, he will be adding Lakewood shocks, Eibach drag springs and AAD Performance components. After finishing in the second spot in the 12.50 class championship battle in 2021 and 2022, his goal for 2023 is to win that class title.
"I've been fortunate to meet a lot great people racing in the series who would help out no questions asked and genuinely take an interest in each other's lives. Two people that really helped me get more into it in2021 were James "Houma Hitman" Burnthorne and Simon "Phast HEMI" Haddad. Endless conversations, messages, tricks/tips, and support from them really helped me figure out racing a little better and I know I still have a lot to learn. I have found the MSHS community one of the most welcoming groups and glad to be a part of it."