Spring 2022 Featured MSHS Racer
Today's Modern Street Hemi Shootout feature is a bit different than usual, as it features the father-daughter duo of Tim Holmberg and Kenzie Peterson. There are other families who race together in the MSHS, but Tim and Kenzie are taking on the series in a pair of 2018 Dodge Challenger SRT Demons. Tim has been competing with the MSHS for 3 years while Kenzie is coming up on her second season in the series. Tim hasn't been on the podium yet, but Kenzie finished 4th in the 10.0 class at the Detroit event last year.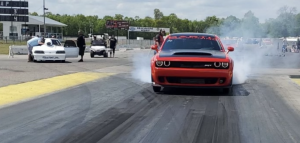 Kenzie Peterson got into drag racing with her from her mom and step dad, who bought her a Dodge Challenger Scat Pack 1320 to learn the ins and outs of the sport. She spent two years racing that 1320 and at one point, she held the stock 1320 record with an 11.37 at 118 miles per hour. As time went on, Tim and Laura Holmberg bought their second Demon – #478 in red – and it was for Kenzie to take racing. She points out that she felt right at home in the Demon, even though it is dramatically quicker than the 1320. In addition to the MSHS, she has participated in the Muscle Car Series at Brainerd Raceway, the Bracket Class at Rock Falls Raceway and the Legion of Demons event in Houston. A highlight of her racing life was meeting NHRA superstar and Mopar racer Leah Pruett, who signed Peterson's Demon.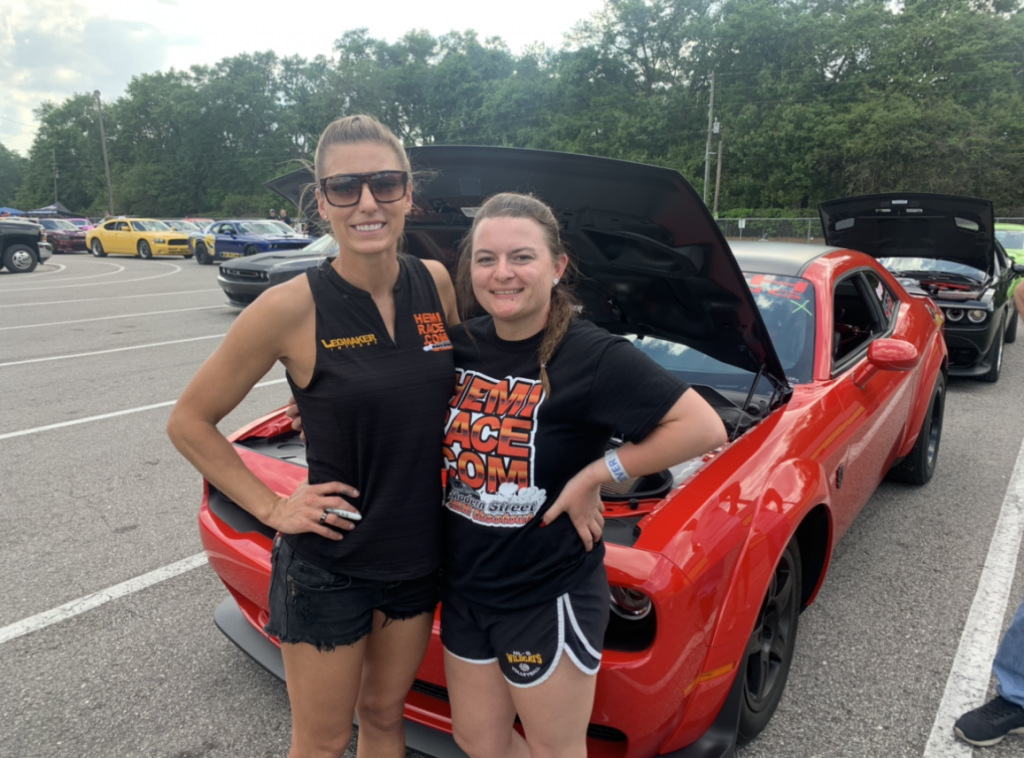 Kenzie's 2018 Demon #478 is powered by the factory 376 cubic inch Hemi, topped by the factory IHI supercharger. The engine makes extra power with a 2.75 upper pulley and an E90 tune from Tim Barth. This red Demon has the stock transmission, axles and driveshaft, but it has been equipped with a Billet HemiTuner differential, with all of the work performed by Holmberg Motorsports.
Kenzie Peterson's best run in her Demon is a 9.22 at 149 miles per hour, which was run at Houston Raceway with the Legion of Demons.
During the off-season, this 2018 Demon got a pair of key safety features, with an 8.50 cage and a parachute. Her main goals for the 2022 racing season are to improve on her reaction times and to work on doing smaller burnouts, which "both Tims" would prefer – referring to Tim Holmberg and Tim Barth.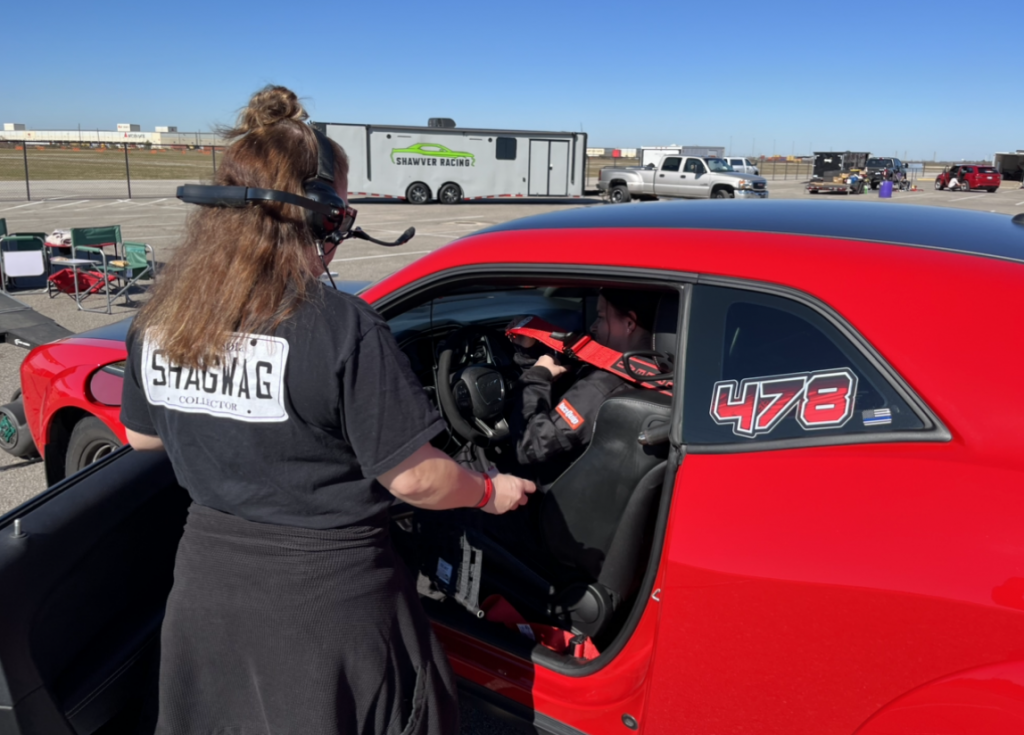 As for Tim Holmberg, he is the man in charge at Holmberg Motorsports and he has been racing his F8 Green 2018 Dodge Demon #1882 since the car was new. In addition to MSHS events, Holmberg competes in the Brainerd Muscle Car series and Legion of Demon events in Houston. Tim points out that last season, his wife (and Kenzie's mom) Laura made a pass in his Demon and ran in the 9s, even though she had never been down the track before.
He has taken to the track with the car in a few different forms, but the most recent is a true modern Mopar monster. Last season, this Demon was powered by a 376-cubic inch forged short block from HemiTuner Performance, topped by ported stock heads from KTRE and a compound boost system, featuring the factory blower and a Hellion twin turbocharger kit. The IHI supercharger is ported by Jokerz Performance and fitted with a 3.10 pulley while the turbo setup adds boost with a pair of 68/75 Precision turbos. The car is tuned on E90 by Tim Barth, with around 27 pounds of boost at peak. Power is sent towards the rear wheels by means of a Sipple's Speed Max Effort HP90 transmission, a Mark Williams 2-piece driveshaft, a HemiTuner billet differential and G-Force Outlaw axles. Of course, all of the build work was done by Holmberg Motorsports.
Tim's best with his Demon and the previous setup was an 8.79 at 158, but he is shooting for the 7s this year, thanks to the additions mentioned below.
Demon #1882 got some major upgrades during the off-season, including a 420-cubic inch Holmberg/KTRE billet engine and rather than the compound boost system, Holmberg is only running the big twin turbo setup for 2022. With a new nitrous oxide system, a new cage and a new parachute, Holmberg is looking to be the latest modern Mopar racer to join the 7-second club.