2023 Featured MSHS Racer Andy Wagner
MSHS Racer Spotlight Andy Wagner
Our latest Modern Street Hemi Shootout featured racer is Andy Wagner, who has only been racing his 2008 Dodge Challenger for about six months, but he has been an instrumental part of the series for the past 11 years. While he has only been running his 2008 Challenger for a short time, he has competed in other vehicles in the past, including a Dodge Charger SRT Hellcat. Over the years, he won the 10.50 class at VMP in the Charger and more recently, he finished second in the 8.50 class at Orlando and third at the Rockingham event – which is also where he debuted the wicked new livery on his Eastcoast Moparts-sponsored race car.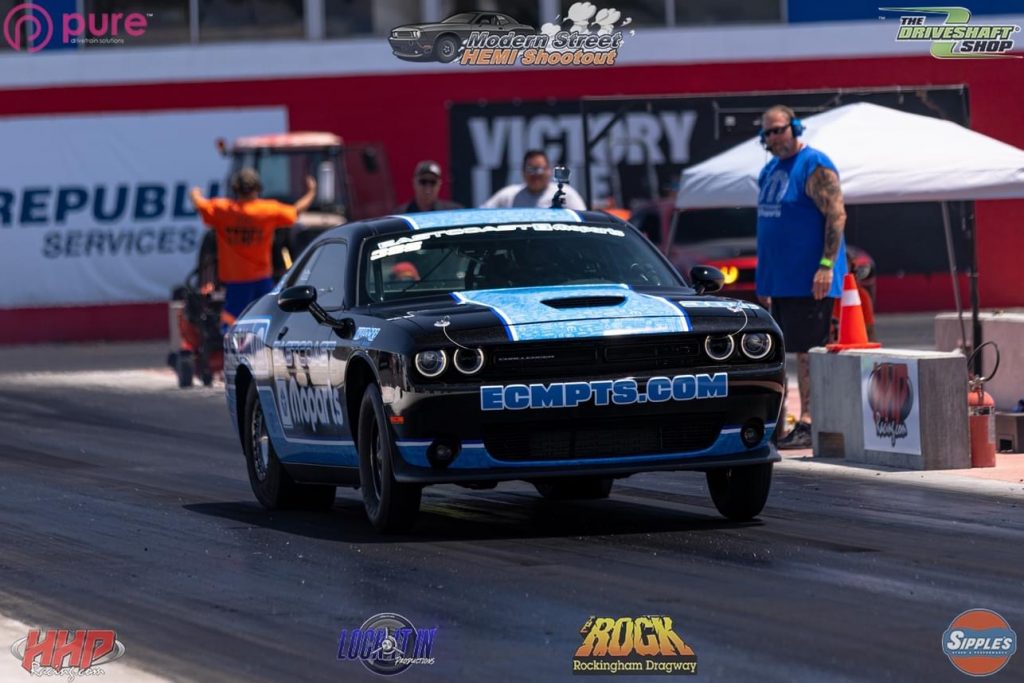 After taking a 20-year break from competitive drag racing, Andy Wagner is jumping back into the fray in 2023 with his Dodge Challenger shown here. In addition to the MSHS, he plans to compete in other events at Rockingham Dragway and Maryland International Raceway.
Andy Wagner's 2008 Dodge Challenger was built by Ken Walther. It is powered by a Briggs-built 426-cubic inch Gen 3 Hemi, topped by a Whipple Gen5 3.0 Drag Pak supercharger and tuned by Chris Dufresne @ 1320 Solutions. The power is sent to the rear wheels by means of an HHP/Coan TH400 transmission and a 9 inch rear differential.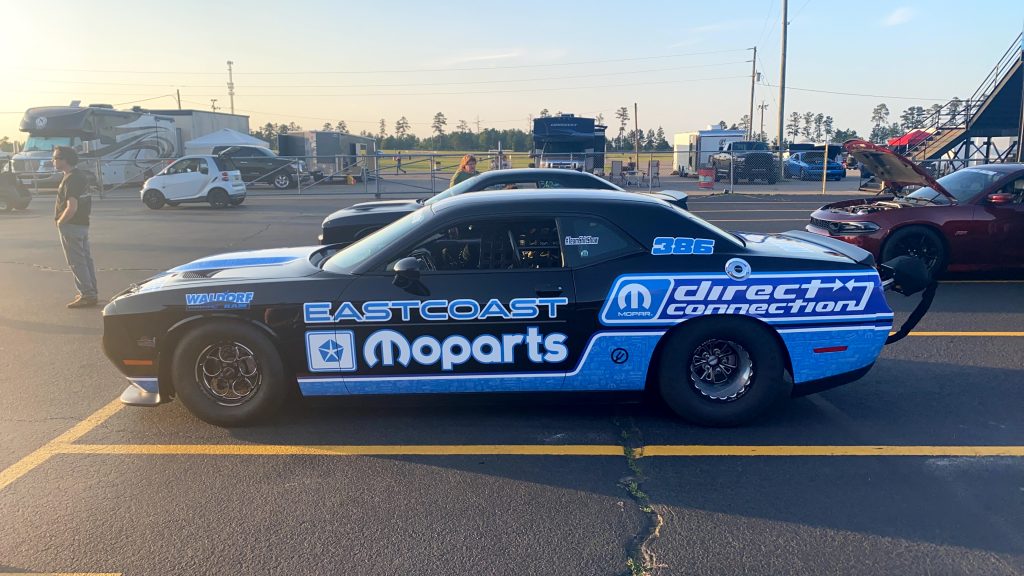 Andy Wagner's best elapsed time thus far with his 2008 Challenger is an 8.21 at 166 miles per hour, which was turned at during the 2023 MSHS Rockingham event.
During the off-season, Wagner added quite a few new items, including a new seat, belts, steering wheel, parachute, transmission and supercharger. His goal for 2023 is to win a Stelli in the 8.50 class, and with a pair of podium finishes to start the year and a monster of a race car, there is a good chance that we will see him battling for the title all season long.
UPDATE!!!!!!!!!!
Since this bio was produced, Andy has won the highly competitive 8.50 class at the Rockingham Civil Wars race and achieved a new personal best of 8.14 @ 168.