2023 Featured MSHS Racer Alex Gennarelli
Featured MSHS Racer Alex Gennarelli
Our latest Modern Street Hemi Shootout featured racer is Alex Gennarelli who has been racing with the series for two years with his Hellcat-powered 2009 Dodge Challenger Drag Pak. Over the course of those two seasons, Alex has claimed four class wins and one award for the best reaction time. In addition to the MSHS, Alex has run a few different big events, including the NMCA event at Rockingham and the Diablosport Horsepower Wars in Florida. At the NMCA event, he broke the crankshaft of his N/A 450-cubic inch aluminum block, so he swapped to a 6.2-liter Hellcat Hemi. Two weeks later, he won the 9.50 class at Rockingham, followed by back-to-back wins in the 9.50 class at Horsepower Wars and the MSHS Florida event the next day.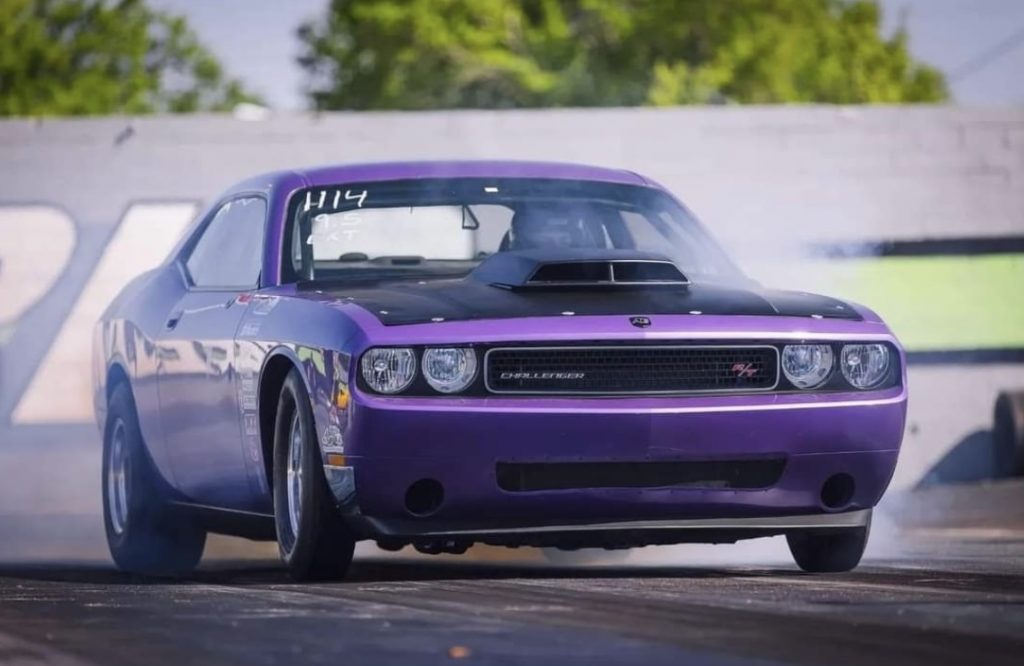 "A good milestone I hit was trying to run faster then a 5.70 on a stock block with a stock blower. At the last test n tune ar Rockingham, I ran a 5.68 with a 1.26 60ft and the next pass was a 1.25 60ft but the car wouldn't shift so we figure we should stop there. I was really looking too see an 8 in the 1/4 mile but the 4.10 gear in the car was just too short"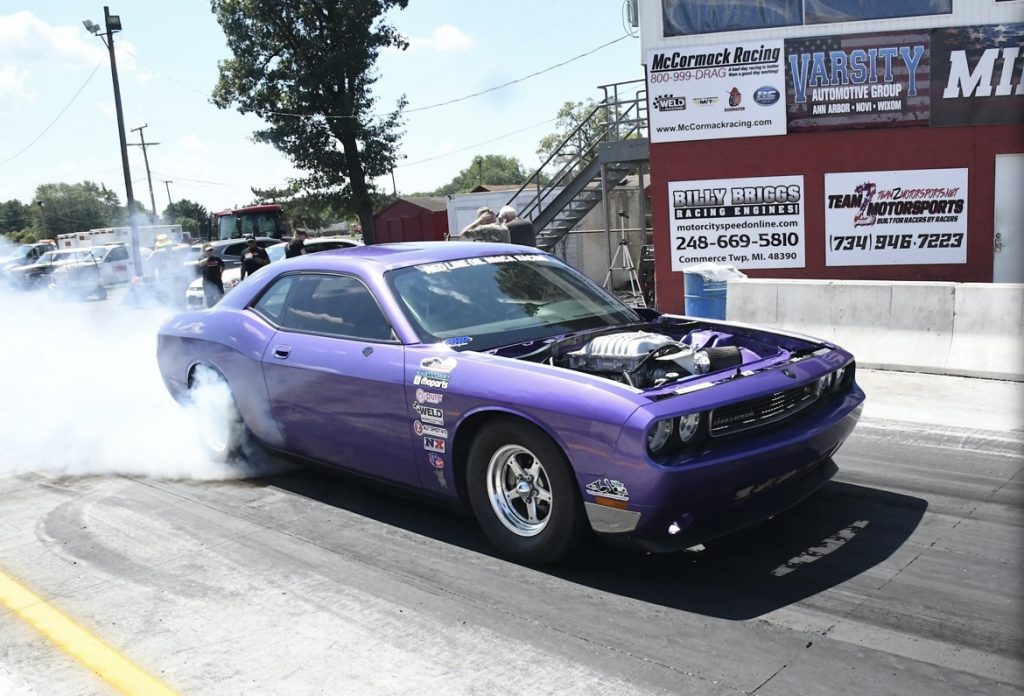 As mentioned above, Alex Gennarelli has spent the past two seasons in the MSHS with his 2009 Drag Pak Challenger, built by customs by bigun. It is powered by a 6.2-liter Hellcat Hemi topped by a 2.4 liter IHI blower, tuned by Peter Harrell, with the power heading to the rear wheels by means of a TH400 transmission, a carbon fiber driveshaft from DSS and a Dana 60 rear differential.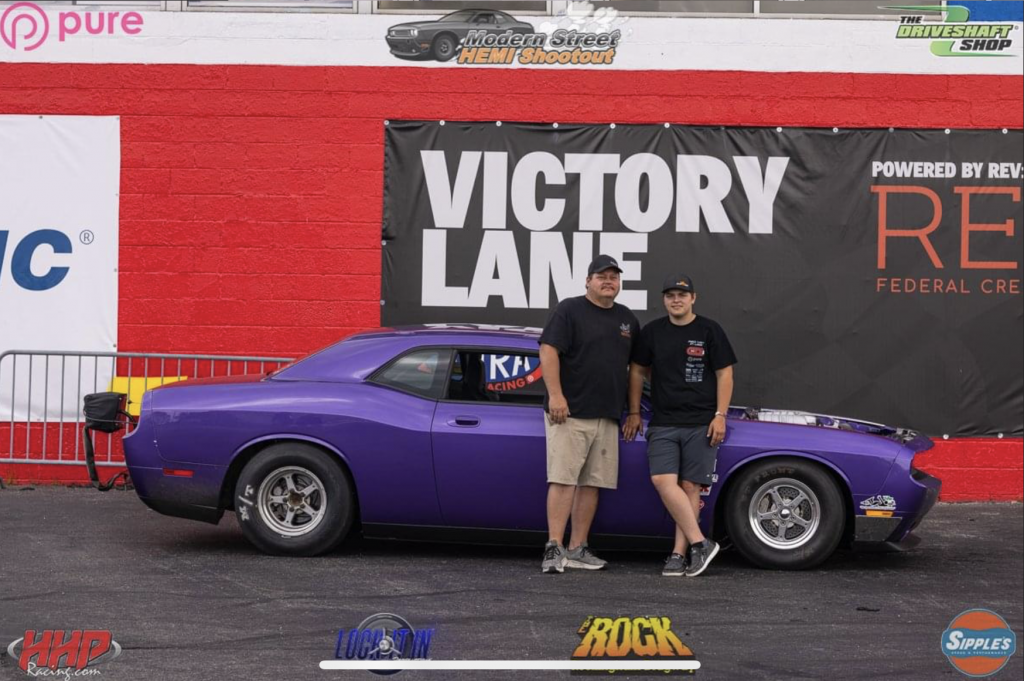 Alex's best elapsed time in the quarter mile with his Hellcat-powered Challenger Drag Pak is a 9.18, letting off around the 1000-foot mark due to the big gearing. Having the car run times in that range have proven to be ideal for the 9.50 class.
During the off-season, Alex Gennarelli had the transmission serviced, but his racing plans for 2023 don't include this Drag Pak. Instead, he will be driving his dad's Challenger Outlaw, hoping to bring home more event wins with gobs more power and considerably lower ETs.