2022 Featured MSHS Racer Dan Plotkin
Today's Modern Street Hemi Shootout featured racer is Dan Plotkin, who has been racing his 2007 Dodge Charger SRT8 that he calls "The Toilet" with the series for the past eight years. During that time, he has piled up a handful of wins and runner-up finishes in the Super Pro class.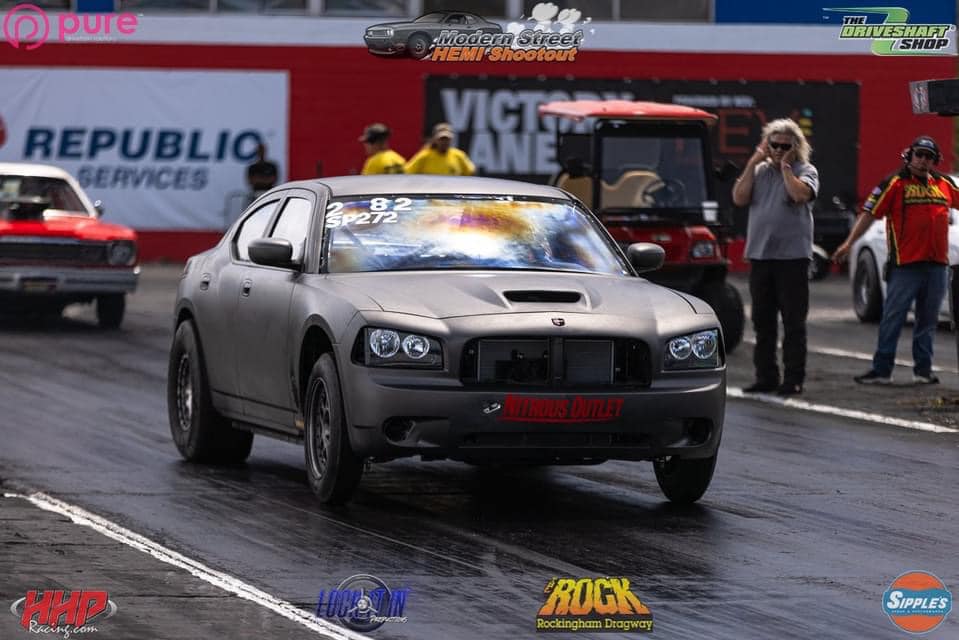 Plotkin's Dodge Charger SRT8, which he has been racing since 2012, is powered by a 422-cubic inch 6.1-based Hemi built by Gearhead Fabrications and tuned by Matt Kesatie (of Gearhead Fabrications). While it is one of the few monster modern Mopar race cars without a turbocharger or supercharger, he does run a Nitrous Outlet direct port dry shot kit that enters through the Holley intake manifold, with 500-horsepower jets in place. The power is sent to the rear wheels by means of an FTI TH400 transmission a spooled Ford 8.8 rear differential. Like the engine, this car was built by Gearhead Fabrications.
Plotkin and his bottled Dodge Charger SRT8 have run a best time of 8.39 at 161 miles per hour, but he points out that the car has plenty more in it, but he has it set up to run the 8.50 class. At 8.39 at 161, Plotkin believes that his Charger is the quickest and fastest nitrous-only (no turbocharger or supercharger) Gen III Hemi car in the world – and the odds are very good that he is going to go even faster.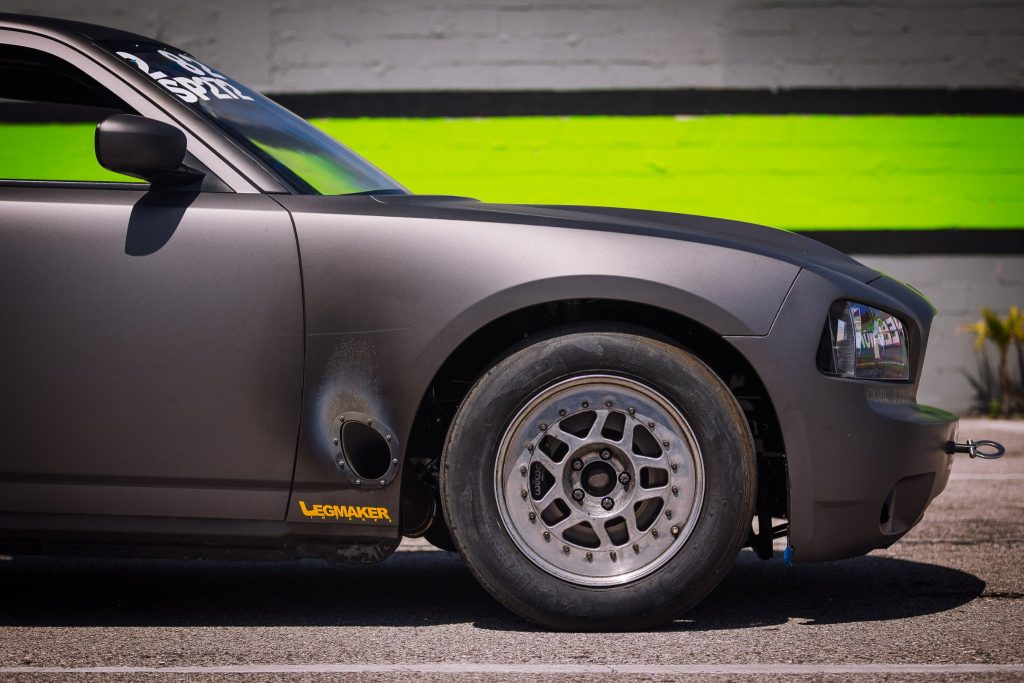 During the off-season, Plotkin added the Holley intake manifold, a Holley EFI engine management system and upgraded to the 500-shot nitrous system. His goals for the 2022 MSHS season is to make it to as many events as possible with the plans to run consistently in the 8.50 class. He also hopes that a set of custom axles will solve his recent issue of destroying axles.
Once the MSHS season is over, Plotkin plans to crank up the power and push his 2007 Charger SRT8 into the 7-second range. He will work with the 500-shot, but there is a 600-shot setup waiting in the wings, so the odds are very good that Dan Plotkin's matte black sedan will be the next modern Mopar race car to join the 7-second club.