2023 Featured MSHS Racer Justin Rems
MSHS Racer Justin Rems
Our next Modern Street Hemi Shootout featured racer is Justin Rems, who has been racing in the series for the past five years with his 2008 Jeep Grand Cherokee SRT8. Justin won the 2022 Bracket Class Championship, the 2022 Show And Go award at the MSHS Woodward Dream Cruise car show and the 2020 Jeep SRT Nationals at Virginia Motorsports Park, along with a handful of 10.50 and Bracket class wins along the way.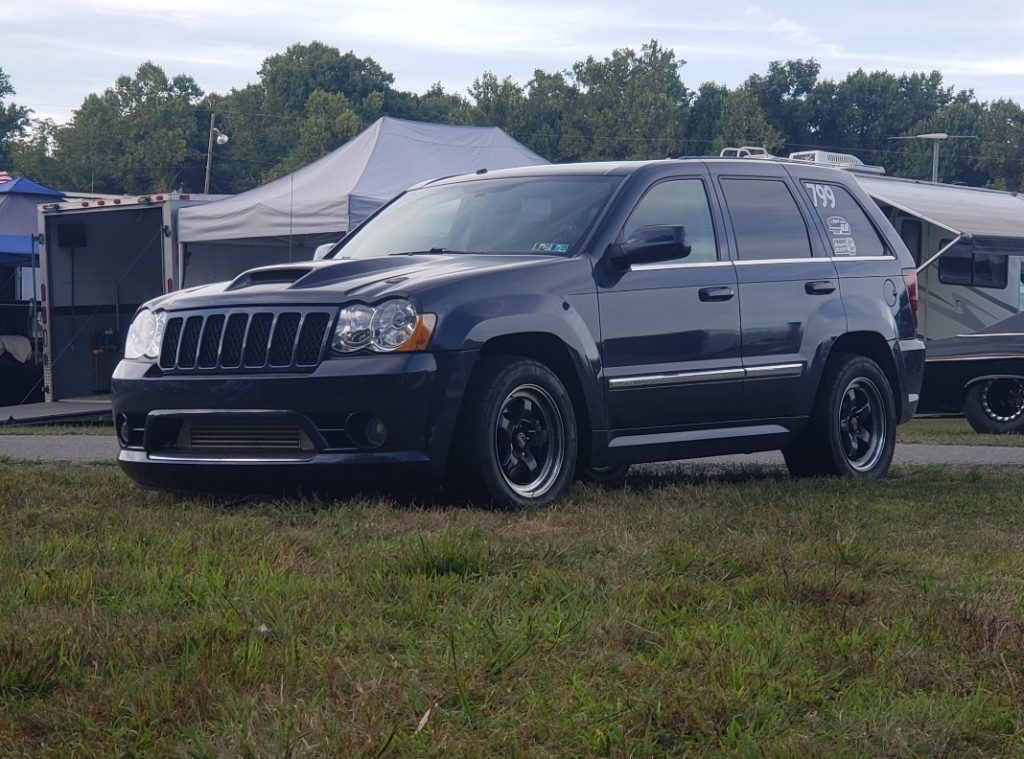 In addition to the MSHS, Rems has participated in the Yellow Bullet Nationals in the past and plans to do so again this year, after breaking the output shaft of his SRT Jeep at last year's event.
"I want to thank the MSHS community for giving a space to grow this sport. Because of this platform I have been able to race more consistently and teach my wife about drag racing. She has become an excellent crew chief and gives helpful advice such as "hit the go pedal real hard". I really wouldn't be able to do all these events without her help."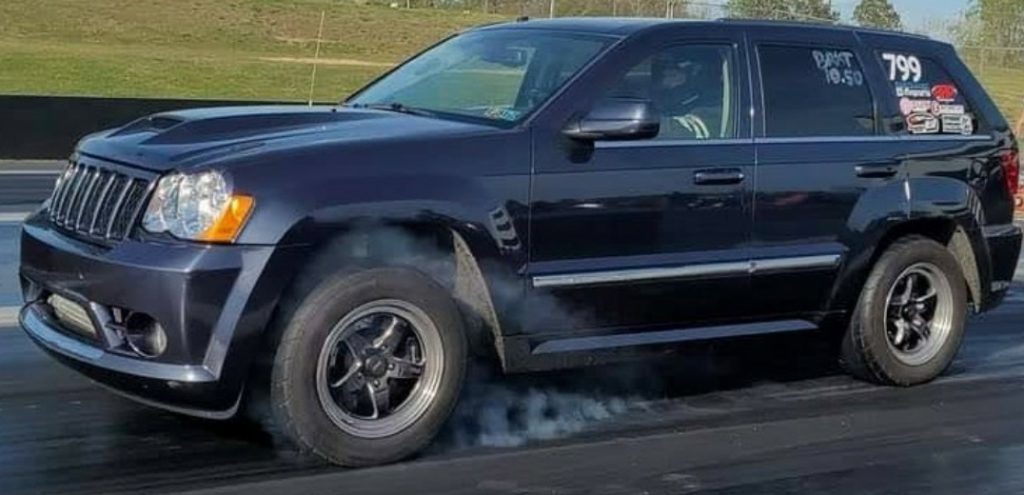 This 2008 Jeep Grand Cherokee SRT8 was built by Ethan Stanley at Stanley's Performance and it powered by a 6.1-based 420-cubic inch Hemi from TKM, prepared by Ethan Stanley with an 88-millimeter Precision turbocharger and tuned by Joel. The power is sent to the rear wheels by a NAG1 transmission from Stanley's Performance and a Wavetrac differential.
Justin Rems' best elapsed time with his turbocharged Jeep Grand Cherokee is a 9.7X at 140 miles per hour.
Rems planned to spend the 2022 off-season refreshing his transmission, but when he broke the output shaft at the Yellow Bullet Nationals, he had to rebuild the gearbox during the 2022 racing season – hurriedly getting the transmission back into the Jeep for the final MSHS event last season. In fact, he finished getting the transmission into the Grand Cherokee an hour later than the initially planned to leave for the event. It proved to be well worth the effort, as he finished 4th in the Bracket class, helping to secure his 2022 class championship. Since he got to the transmission project early, his off-season work was just being annual maintenance.
Rems' goals for the 2023 season includes a strong showing at the Cecil County event (he broke a driveshaft at the 2020 MSHS event there and broke the output shaft there last year at Yellow Bullet), but his goal at every race is to be consistent and continue to stack up wins.