Phone
253-880-5612
Address
21201 82nd Ave Court East Bonney Lake, Wa 98391

Syked ECU Tuning
We here at Syked Tuning are your number one source for domestic tuning solutions. Our main focus revolves around Dodge and Ford applications but our extensive tuning database grows by the day. We can handle virtually any application, from turbochargers to superchargers and even alternative fuel tuning.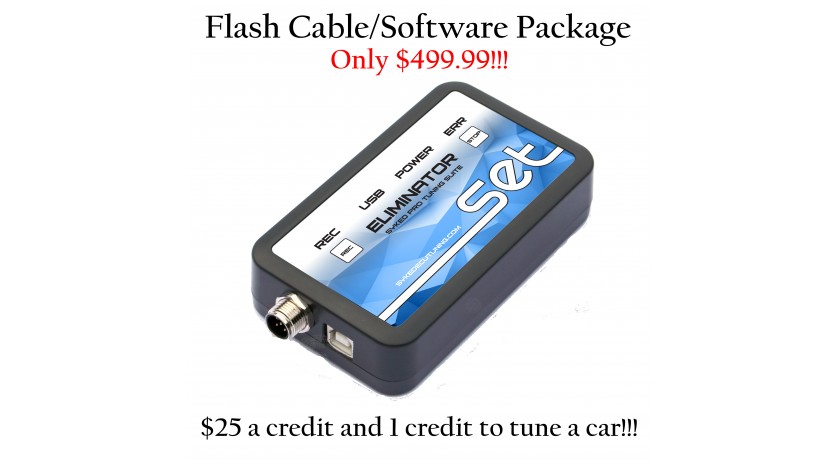 Frequently Asked Questions
How long will a direct ECU reflash take?
From the time we receive the ECU, a direct ECU reflash will take approximately 72 hours. Once the ECU reflash is complete, we will notify you and provide you with tracking information when the ECU is on its way back to you.
How long will it take to receive my custom email tune?
Email tunes are approximately a 48 hour turnaround time depending on the combination. We will start by sending you a base calibration. Once you receive the base calibration, you will be instructed to send us a datalog of the tune so we can make final adjustments and also ensure the vehicle is running properly.
I don't see my application on your list of vehicles you tune. Does this mean my vehicle is not supported?
Not necessarily. Our list of vehicles is constantly growing and sometimes we do not update our list fast enough. If you are unsure if we support your particular application, please use the contact us form and we will let you know as soon as possible.
What is a direct ECU reflash?
Some customers are not concerned with their stock calibration or have no need to ever go back to it. Our direct ECU reflashes offer the custom a significant amount of money to be saved by removing the cost of a programmer from the equation. With the direct ECU reflash, you will ship us your ECU and we will bench flash the file directly into it, then return it. All you will need to do is install your ECU and your all set. We typically do this with minor bolt on cars as datalogging isn't required but still encouraged. With a radical combination, direct ECU reflashes are not practical as a few revisions may be necessary to ensure the vehicle runs exactly how we want it to.
What makes Syked ECU better than the rest?
Syked ECU has proprietary software that gives us access to parameters that are often not available to our competition. What does this mean for you? It simply means a far more thorough tune and added performance. We ensure the vehicles we tune are tune properly and correctly.
How much does a custom tune cost?
Most custom tunes run $250 when using a hand held device. If you are going the direct ECU reflash route, it ranges from $300 to $350. Remember the direct ECU reflashes do NOT require a handheld device, which is usually an additional $200-$400 on top of the cost of a custom email tune.
What kind of tunes does Syked ECU offer?
For direct ECU reflashes, most customers are interested in a premium fuel, high performance tune. In that respect, most ECU reflashes would be classified as a 91-93 high performance tune. This is perfect for the customer who has some minor bolt ons and constantly runs premium fuel. However if the customer is not interested in using premium fuel, we can create lower octane tunes that still offer significant differences in open loop triggers, torque management and transmission settings.
Our custom tunes are exactly what the name implies; custom. We create a tune that is unique to your vehicle through datalogging. If it is a known and popular combination, often times are base calibration will be spot on from the get go, which will result in very little datalogging being necessary.
For unique applications, like the SRT4, we offer Syked ECU Stage 1, 2 and 3 tunes. These tunes mimic the factory Mopar stage tunes, but offer a few Syked ECU upgrades including revised spark tables, leaner AFRs and increased boost. We can also set these tunes up to run alternative fuels such as E85.
How much horsepower will a Syked tune add to my vehicle?
Horsepower and torque gains will depend on a variety of factors. Syked ECU creates calibrations that will take the engine to the maximum, yet safe, power levels however things such as engine health, engine modifications and fuel quality all factor into how much horsepower and torque the vehicle will make. Syked ECU does not guarantee any specific numbers when it comes certain vehicles due to these factors. Fuel quality and carbon build up seem to be the common causes of poor performance. However we at Syked ECU will be able to see potential problems via datalogs and will work with the customer to the best of our ability to address them.
Does the vehicle need anything specific before tuning?
First and foremost, make sure the proper octane is in the vehicle. If a lower octane fuel is used, the tune can potentially damage the vehicle due to preigntion. We also suggest that the vehicle is in good health. Before tuning we always suggest a fresh set of plugs, fuel filter and even seafoaming the engine to reduce carbon build up. On certain vehicles, such as Mustangs, we would suggest you also clean the throttle body of carbon build up. On turbo cars, a fresh set of colder plugs will usually be suggested due to increased boost levels.
When opting for a direct flash, do I need to send you my ECU?
Yes. As of right now we are working on a core program to assist customers to minimize downtime. In the meantime however, direct flashes will require your ECU so expect the car to be down for a few days.