Phone
850-695-9954
Address
631 Anchors St NW Fort Walton Beach, FL 32548

Suncoast Converters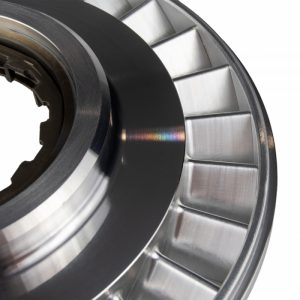 SunCoast Converters, Inc. was established in 1989 as a two-man operation in the back of a transmission shop. Today, SunCoast has grown to over forty employees and over 70,000 sq. ft. of room to conduct operations. SunCoast started with a quest to answer the demand for quality after-market torque converters, transmissions, and parts. Since then, SunCoast has identified and corrected failure points within numerous OEM transmissions and torque converters. SunCoast formulates test data using real-world scenarios, along with the latest technology and design methods, to manufacture parts that correct the cause of these failures. This practice has helped SunCoast stay ahead of its competitors in not only quality, but also extending past that to the winners podium for its customers and sponsored vehicles. The company's research and development, combined with years of transmission and torque converter experience, is unparalleled. Pride in design, manufacturing, technical support, and customer satisfaction has been and always will be the primary goal of SunCoast. The company tries to educate the public on the differences in products from other manufacturers, mainly so its customers know when they are getting product of substance versus a product that is simply relabeled. SunCoast will never sacrifice quality for price point. They have numerous CNC machines that run around the clock making parts for in-house use. They also have multiple CAD developers, as well as programmers on staff, making innovation in design second nature.
SunCoast is known throughout the transmission world for its top-of-the-line torque converters, because the company has taken the time to listen, learn, research, and respond to its customers' suggestions, with outstanding results. The company will continue to make its converters and transmissions the best in the business, while continuously researching new technologies that shine new light on the industry. Design copying is easy. Innovations however, are more difficult.
FCA TRANS HISTORY
Chrysler initially received the 8HP 8-speed automatic transmissions from the ZF plant in Germany. By 2013, in parallel with Chrysler Group, ZF had set up a new transmission production plant in Grey Court South Carolina. ZF Friedrichshafen and Chrysler Group have reached a supply and license agreement for the 8HP. Chrysler Group is licensed to produce the 8HP at the company's Kokomo transmission plant and the Kokomo casting plant, production began in 2013. This transmission is marketed by Chrysler under their own brand name, the TorqueFlite 8.
2nd generation 8HP products were released starting in 2014. Efficiency improvements over the original design include a wider ratio spread of 7.8:1, reduced drag torque from the shift elements, reduction in required oil pump pressure, and broadened use of the coasting and start-stop systems. ZF estimated fuel economy improvement over 1st generation 8HP kits to be 3%. Refinements were also made with respect to vibration.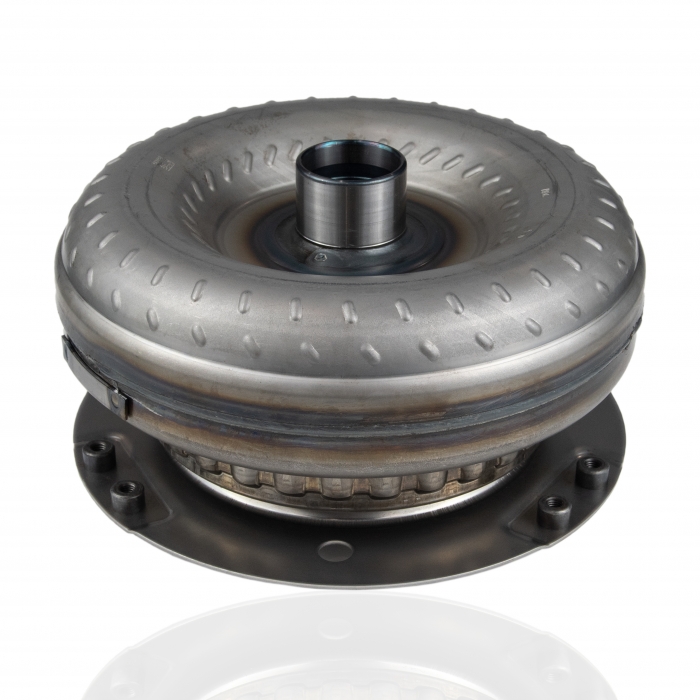 3rd generation 8HP products were released starting in 2018. Major improvements are total spread of 8.6 and a fuel economy improvement of 2.5% compared to the 2nd generation.
With the 8HP90 you will find it in the likes of such supercars as the following: Rolls-Royce Ghost, Rolls-Royce Wraith, Bentley Mulsanne, Bentley Continental GT, Dodge Challenger SRT Hellcat, Dodge Charger SRT Hellcat, Bentley Bentayga, Audi RS 6, Audi SQ7
The little brother the 8HP70 in such vehicles as the: BMW 7 Series, BMW X5, BMW 5 series, BMW 3 Series 330d and 335d, Dodge Durango V8, Iveco Daily, Jaguar F-Type (V6 and V8), Jeep Grand Cherokee 5.7L 8-cyl, Jeep Grand Cherokee 6.4L 8-cyl Engine Code, Jeep Grand Cherokee V8 & diesel, Ram 1500 V6, V8, & diesel, Range Rover Sport, Rolls-Royce Phantom, Maserati Quattroporte, Dodge Charger V8, Volkswagen Amarok V6 TDI 550, Dodge Challenger V8, Aston Martin Vanquish, Aston Martin Rapide S, Alpina B3, Alpina B4.
The gear ratio spread on this unit allows for you to be in a very healthy part of the torque curve at all times. This converter in the 8HP90 platform has been tested here in house and has currently been 5.83 in the 1/8 and 9.09 @ 149 with Brian and Dillion Carter and their 2018 Hellcat.
This new 8HP90 torque converter comes with a billet stator and a variety of stall speeds to choose from.