Phone
614-734-8385
Address
5900-B Venture Drive Dublin, OH 43017

Litens HellRaiser
About shoplitens.com and LitensAftermarket®
Litens Automotive® is a global leader in power transmission technologies that improve efficiency resulting in tangible fuel economy / emissions benefits. To achieve those results and to develop new solutions, requires a profound understanding of powertrain architectures and their critical sub-systems, advanced engineering tools and motivated engineering teams. Our engineering and development teams work with advanced modeling tools to evaluate complex interactions. They use high technology test and data acquisition equipment to confirm physical results, and they use vehicles and advanced simulators to understand customer usage and reliability. Litens holds over 2,000 patents and continues to respond to the ever-changing automotive industry by investing heavily in new technology, facilities, and people.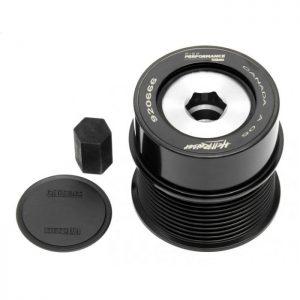 Litens Automotive Group®, based in Woodbridge, Canada is the worldwide leader in the development and production of belt drive components, such as belt tensioners and pulleys and for torsional vibration damping products. Development centers, sales offices and manufacturing plants worldwide provide service to the customer at all times. The head office is located in Canada, including two development centers and two production plants. Comparable locations are in Germany, Brazil, China and India. A licensee is registered in Japan. Sales offices are located in the USA, Mexico, England, France, Italy, Korea and Japan.
Litens Automotive Group® was founded in 1979. That was when the first automatic tensioner for accessory drive for the 4.9L V-8 Ford Mustang and Mercury Capri was developed and produced. There are various claims made within the industry as to the world's first production supplier of automatic belt tensioners for automotive accessory drive systems.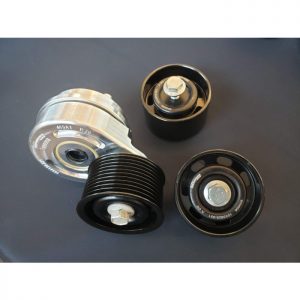 However, history confirms that Litens Automotive® was the world's first production supplier of tensioners – to both Ford (as above) and subsequently to General Motors in North America. Litens® was also the first production supplier of OE tensioners within the European & Japanese markets.
The success of Litens Automotive® continued in 1987, as the first automatic tensioner for the timing drive went into series. These components were built in the '87 GM Sunbird. These extraordinary compact and effective components provided in regards to cost, efficiency and durability, a new technical standard for torsional vibration damping in OHC engines. Over the interim years, through today, hundreds of millions of vehicles have been designed and equipped with automatic belt tensioners by global automakers.
Earlier success in development of torsional vibration damping products, for ex. with the Overrunning Alternator DecouplerTM pulley, emphasize the lead of the market segment in development of belt drive components. In the future, Litens Automotive Group® will develop new and unique products for the global automotive industry and therefore confirm their strong position in the market.