Fri/Sat Oct 22-23, 2021
RACE INFO
Track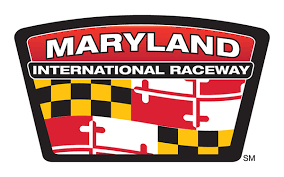 Phone
301-884-9833
Fax
301-884-9878
Address
27861 Budds Creek Road Mechanicsville, MD 20659

Hotel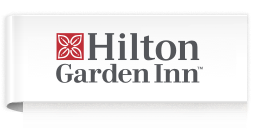 Hilton Garden Inn – Waldorf, MD
Phone
240-222-0000
Fax
240-222-0010
Address
10385 O'Donnell Place Waldorf, MD 20603

Social
Additional Information
⬇️⬇️⬇️ TICKETS ⬇️⬇️⬇️
Thursday Pre-event track rental ($150) (spectators/crew free)
10am – 5pm (gates open at 9am)
Friday Racing ($20 spectators/crew)
10am – 5pm (gates open at 9am)
Bracket Class to its completion
Rookie Class to its completion
Outlaw Class to its completion (KOS Sat)
All other classes will have qualifying
Saturday Racing ($20 spectators/crew)
9am – 7pm (gates open at 9am)
Single qualifier for remaining index and heads up classes
All remaining heads up and index classes run to their completion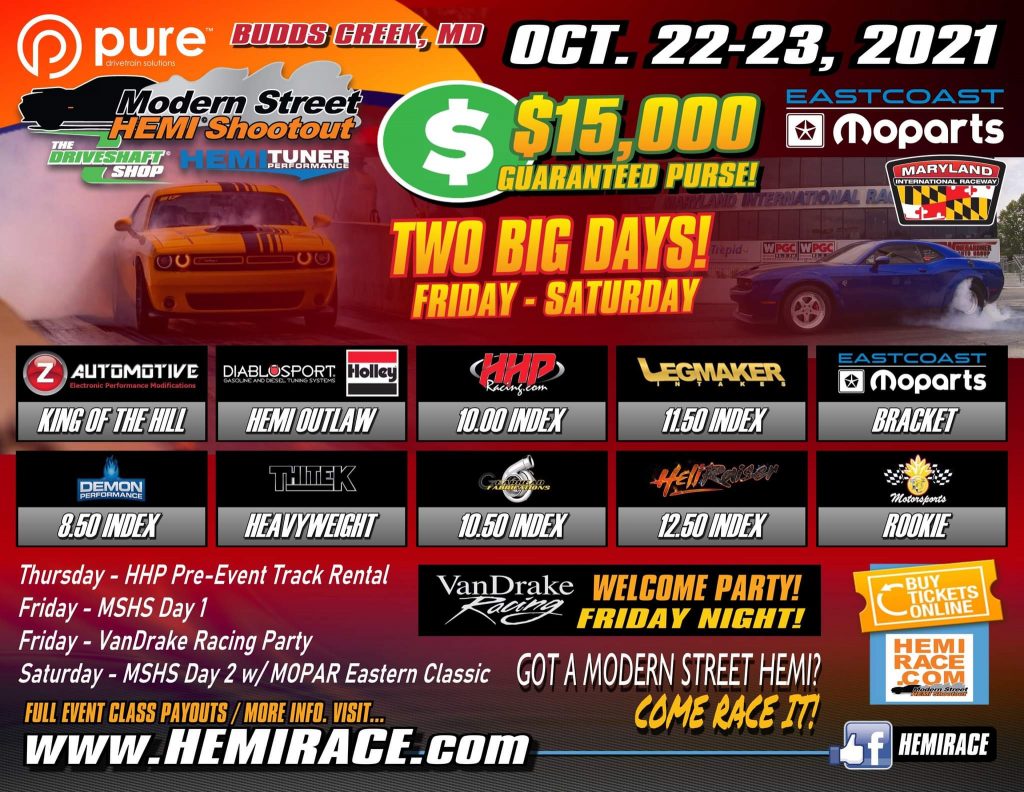 FM Station: 89.9
Race classes:
King of the Hill (dial in) runoff of class winners!
HEMI Outlaw (1/8th mile heads up)
8.50 index
Heavyweight Class (1/4 miles heads up) No Time
10.00 index
10.50 index
11.50 index
12.50 index
Bracket (dial in)
Rookie Class (dial in) Limited to 8 cars
✅CLASS RULES: HERE
✅CAR NUMBERS: HERE
✅PAYOUT INFO: HERE

➡️Event weekend schedule:⬅️
Thursday Oct 21st
9am – 5pm High Horse Performance Pre-event track rental
Friday October 22nd
9am – 4pm Eastcoast Moparts MSHS Day 1
Bracket class will be run to its completion
Rookie class will be run to its completion
All other classes will run multiple qualifying passes throughout the day
VanDrake event party 7pm – ?? (party at host hotel Hilton Garden Inn – Waldorf)
Saturday October 23rd
9am – 7pm Eastcoast Moparts MSHS Day 2
All heads up and index classes will have 1 qualifier before going into elims
King of the Hill will be run once all MSHS heads up and index classes are completed
**MDIR will have their Eastern Mopar Classic running as well.
**Once you are out of competition you can buy into their test & tune if you'd like.