February 17, 2018
RACE INFO
Track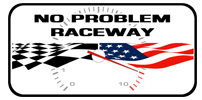 Phone
985.369.3692
Address
177 Raceway Ct Belle Rose, Louisiana 70341

Hotel
Clarion Inn Gonzales, LA
Phone
(225) 647-8000
Fax
(225) 647-7741
Address
1500 W Highway 30 Gonzales, LA, 70737

Social
Hotel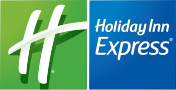 Back up-Holiday Inn Express Gonzales, LA
Phone
(225) 743-8000
Address
2806 West Highway 30 Gonzales, Louisiana 70737

Social
Additional Information
This event will feature the Mass Traction Demon Invitational. More info HERE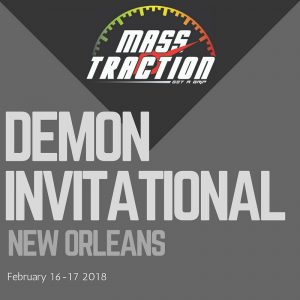 Update on the Southern Hotrod Winter Open MSHS.
Obviously this is a huge step out of the box for the series and I am hopeful it is as successful as any event we do. When I decided to move forward with the idea I had little to no expectations for many of our normal racers to participate other than those from the SouthEast. That being said, I would love for our folks to come down and show the New Orleans and Texas racers what we are all about. We are without a doubt the best there is in builds and talent in the gen3 HEMI world and probably even beyond that. I am confident in saying this!!
The event is a stand alone attendance point only winter event!!! This event will have the same format and prize pool as any other MSHS event. Fortunately all of our class sponsors agreed to sponsor New Orleans as they do the other 5 points events.
In addition to an attendance point, any racer that ran in at least 2 MSHS events in 2017 will also receive a bonus $100 if they place in the top 2 of any class in New Orleans!!
For any racer that the New Orleans event is their first ever MSHS event, will receive 2 attendance points that they can carry over to the 2018 points chase!!!!
MSHS Private Rental Friday February 16th – 1pm to 5pm $75.
Modern Street HEMI Shootout event Saturday February 17th. Gates open at 8am. $100 entry.
Entry entitles you to 2 classes, bracket and any other class.
Classes:
Demon Performance – Super Pro (heads up)
ThiTek – Pro 9.5 index
True Street Performance – Modified 10.5 index
Legmaker Intakes – Super Stock 11.5 index
Gearhead Fabrications – Street 12.5 index
High Horse Performance – Hellcat 10.00 index
Eastcoast Moparts – Bracket (pro dial)
Stanley's Performance – King of the Hill (pro dial of above class winners)
MASS TRACTION DEMON CLASS (heads up): $2,000 winner take all.