August 17-18, 2018 (race on the 17th cruise on the 18th)
RACE INFO
Track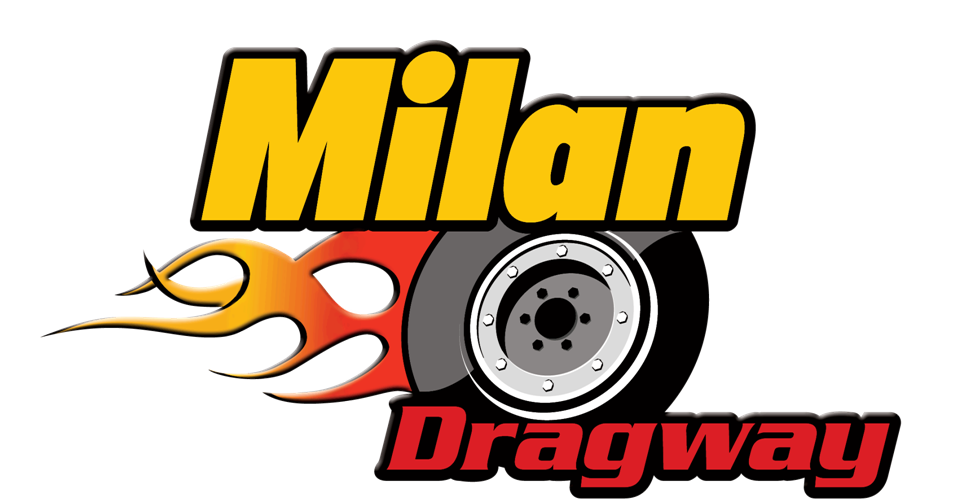 Phone
(734) 439-7368
Address
10860 Plank Road Milan, Mi 48160

Hotel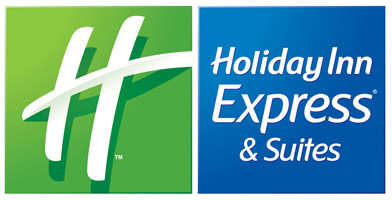 Holiday Inn Express – Wixom
Phone
248-735-2781
Address
48953 Alpha Dr Wixom, MI 48393

Social
Additional Information
Tickets will go on sale soon!!!!!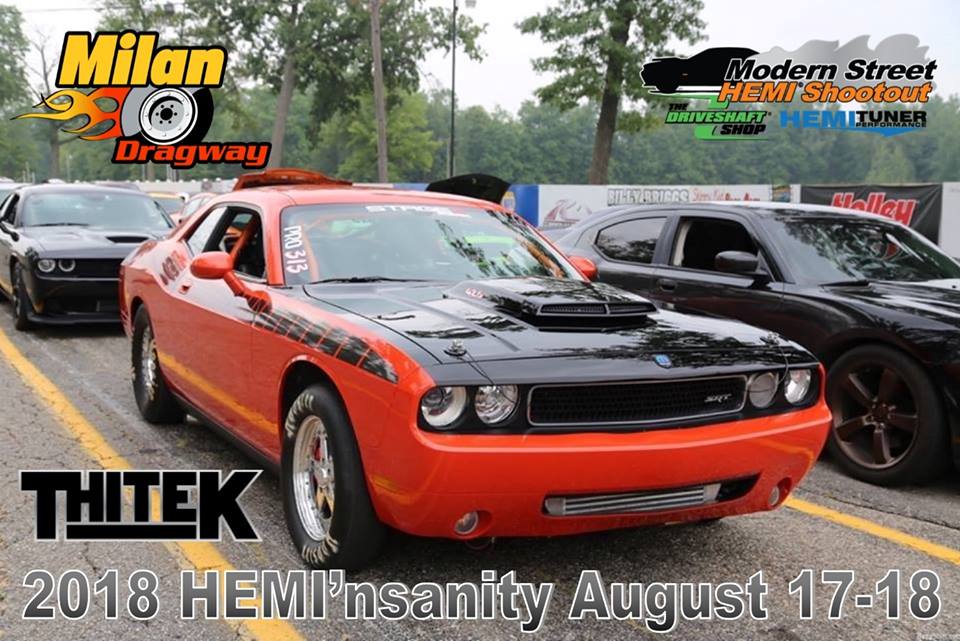 This is a Mass Traction track prepped event!!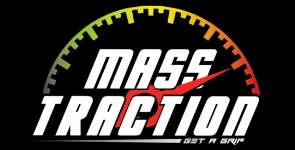 Intro vid
With help from several MSHS race and sponsors from the Detroit area, we have been working hard to create a multi day event worth travelling for no matter where you call home. In short, we are going to bring the Modern Street HEMI® Shootout to Detroit during the Woodward Dream Cruise® and create HEMI'nsanity again in 2018!!
What we have in store minus so many details are as follows:
HEMI'nsanity August 17-18, 2018
Thursday August 16th

– Arrive into Detroit area for informal parking lot welcome party at Wixom Holiday Inn Express.

Friday August 17th

– ThiTek Modern Street HEMI® Shootout at Milan Dragway. Gates open at 8am and racing concludes at 6pm.

Friday August 17th 1 PM to 10 PM

MSHS Parking and in/out privileges at MSHS exclusive Woodward lot. Cruise Woodward Ave and hang out at your pleasure.

Saturday August 18th 1 PM to 730 PM

Livernois Motorsports Mobile Dyno at MSHS Woodward lot for power competition. HHP and Hemituner have exclusive tuning rights for their participating customers. Contact them for your slot!! Very limited and will be in the morning.

Saturday August 18th

– Parking and in/out privileges at MSHS exclusive lot for Woodward Dream Cruise, worlds largest single day automotive event in the world!!! Cruise, cruise, cruise as your MOPAR won't lose. Food on site **Professional Auto Collision MSHS Car Show.**
RSVP on Facebook:HERE
CARSHOW INFO: HERE
**Trailer parking at Newton Crane Roofing: 353 N Cass Ave, Pontiac, MI 48342**

Race Classes:
*King of the Hill – Whipple Superchargers/Stanley's Performance
*Super Pro Class – Demon Performance
*Pro Class – ThiTek
*Modified Class – True Street Performance
*Super Stock Class – Legmaker Intakes
*Street Class – Gearhead Fabrications
*Pentastar Bracket Class – East Coast MoParts
*Hellcat Shootout – High Horse Performance
*Rookie Class – Authentic Performance
*Demon Invitational – Mass Traction
*LXForums Bracket Claas
MSHS LOT – 50881 Woodward Ave, Pontiac, MI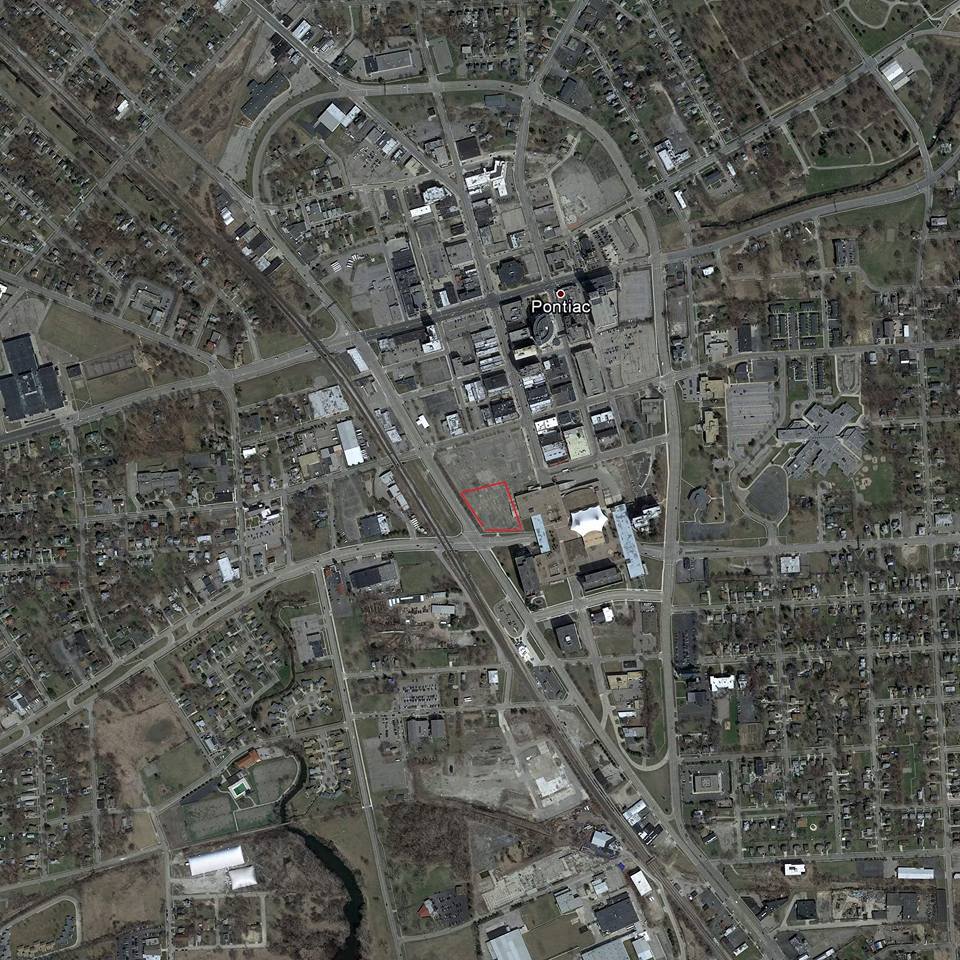 WE HAVE 230 PARKING SPOTS ON THE SOUTH SIDE OF THE PARKING LOT!!!